Low Lift Electric Pallet Trucks
STILL offers industry leading pallet trucks for all conditions. Whether you need a stand-on platform, a cabin to cover long driving distances or a pedestrian low lift pallet truck, STILL offers it all. The models come with variable heights of up to 760 mm. With this, materials can be transported in an ergonomic manner. All the models come with intuitively arranged control elements.
Our Range of STILL Low Lift Pallet Trucks
Move on from your old yellow forklifts and pallet jacks. Choose from these high-quality low lift pallet trucks: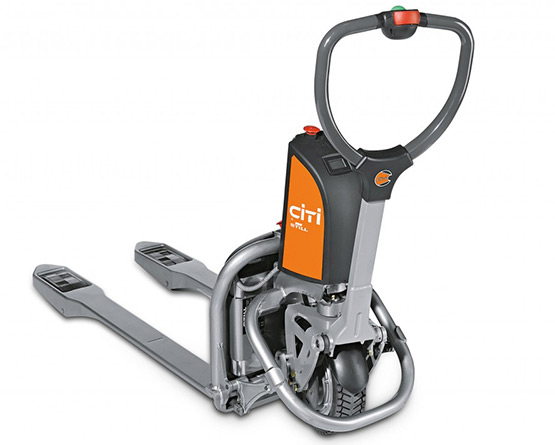 CiTi One
This is an electrically powered pallet truck that can transport loads of up to 500 kgs. It is also completely silent.
ECH 12
This is a great replacement for low profile hand pallet trucks. Its compact dimensions ensure that loads can be moved effortlessly even in tight spaces.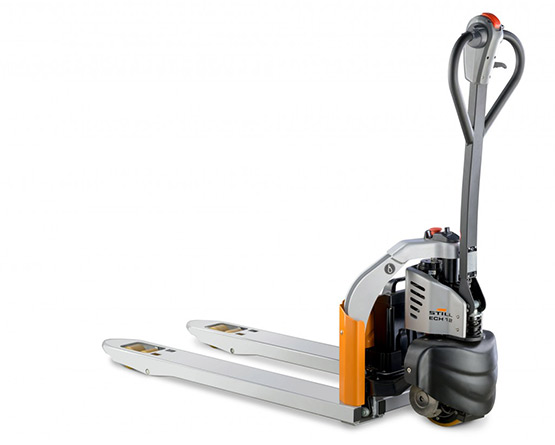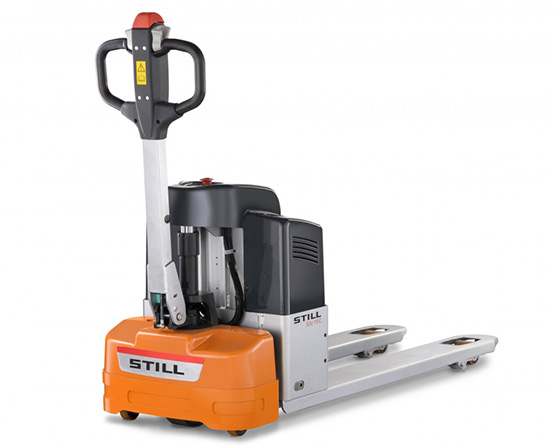 ECU 15 C
The low-profile pallet truck is compact, maneuverable, powerful, and ensures low energy consumption of 0.39 kW/h.
ECU 14-30
This pallet comes with smart functions, such as the optional creep speed switch. This enables it to easily transport loads of up to 3 tons.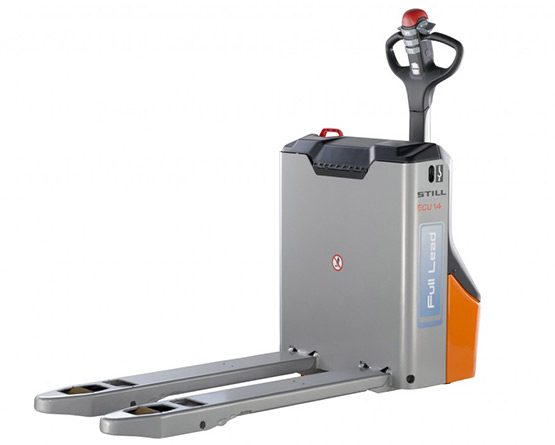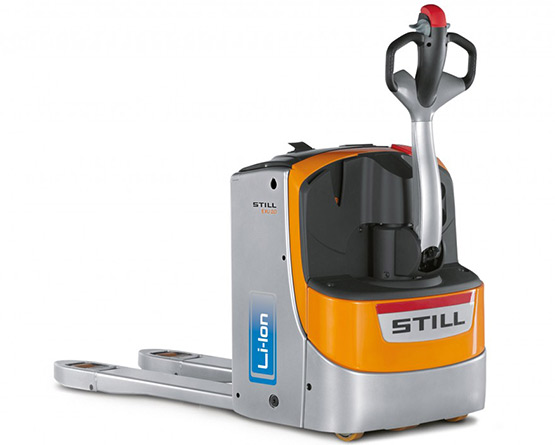 EXU 16 - 22
This compact low-profile pallet jack comes with the unique STILL OptiSpeed tiller.
EXU - H18 - 20
The adjustable working height makes this one perfect for health-friendly picking of loads of up to 2 tons.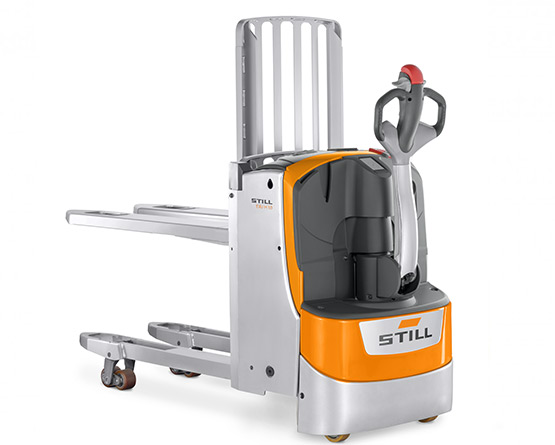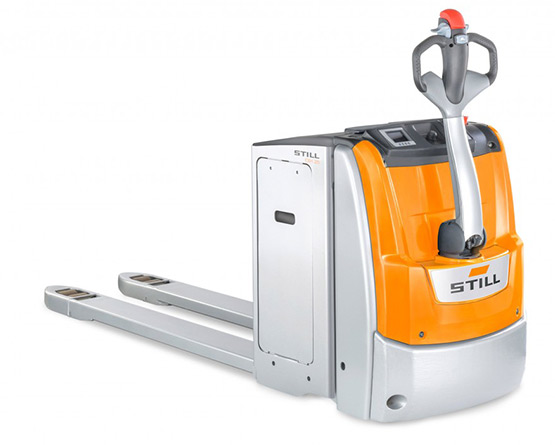 EXH 25 - 30
With the help of its electric steering unit, this one can move up to 3 tons with ease.
Platform Type "foldable & fixed"
EXH SF-20
This truck is great for both short and long distances. It offers precise steering and easy access to the platform.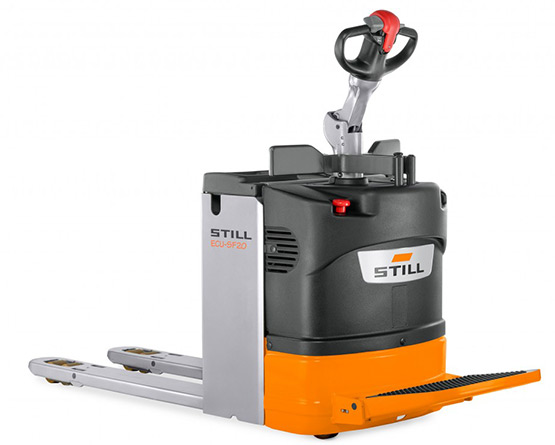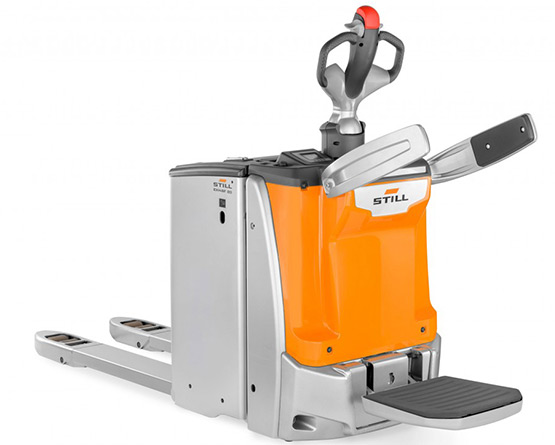 EXH SF
This low-profile pallet truck offers adjustable air suspension and driving speeds of up to 14km/h.
EXH S 20-25
A battery capacity of up to 620 Ah makes this truck great for long distances.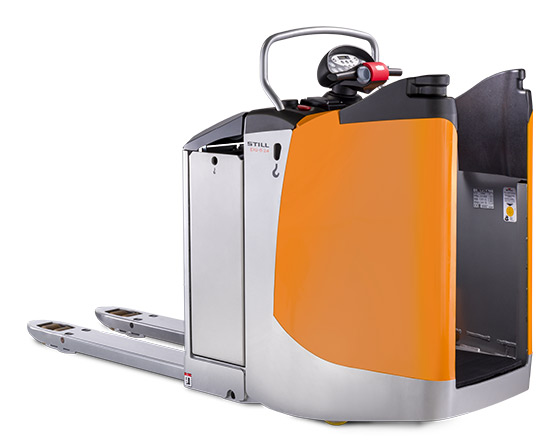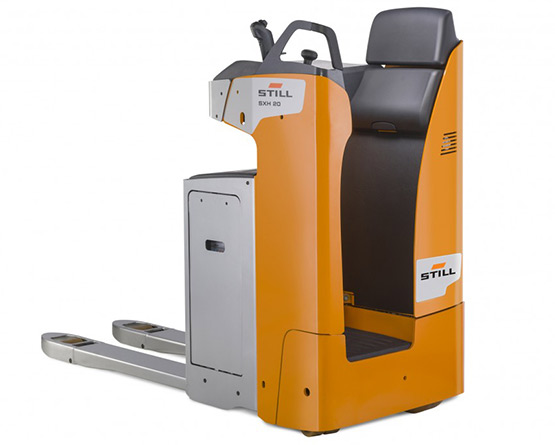 SXH 20
Customisations, such as optional level compensation of the chassis and steering unit mounting are the main benefits of this model.
FXH
This one has a cushioned seat, a height-adjustable footplate and a top speed of 12 km/h.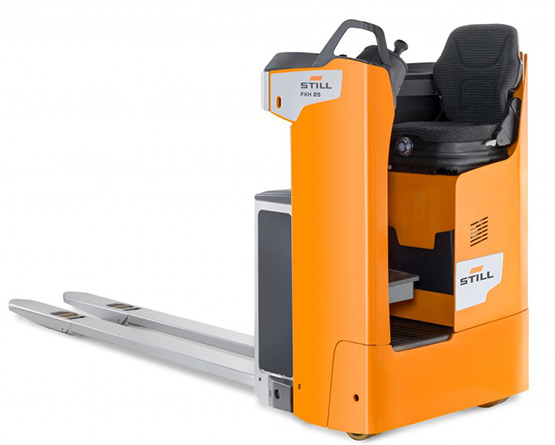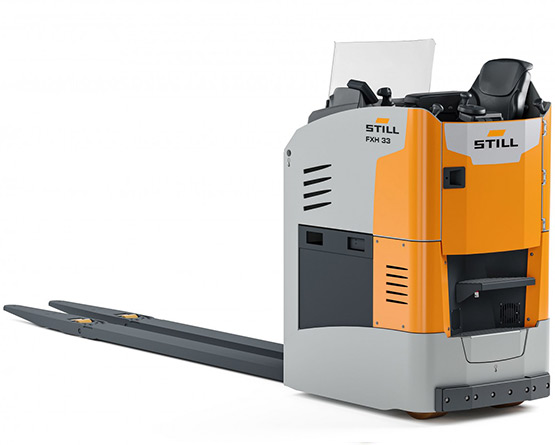 FS-X
FS-X can move up to 3.3 tons and reach speeds of 20km/h.
We are the sole authorized dealer of STILL equipment in the UAE, including low-level order picker and pallet trucks. Al Shirawi is the first choice for those looking for exceptional customer services and after sales support. We have a highly experienced customer services team, available to you 24/7. We also provide genuine OEM parts from STILL. We have a wide network of warehouses with branches in Dubai, Sharjah, RAK and Abu Dhabi.
WE SUPPORT YOUR BUSINESS 24X7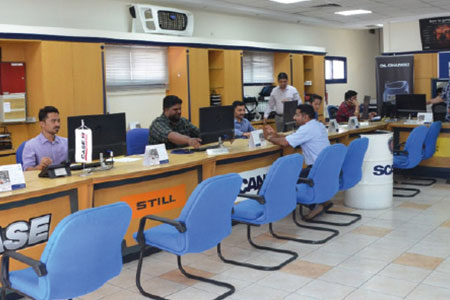 After-Sales Services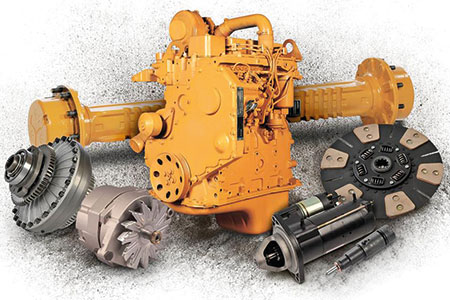 STILL Genuine Parts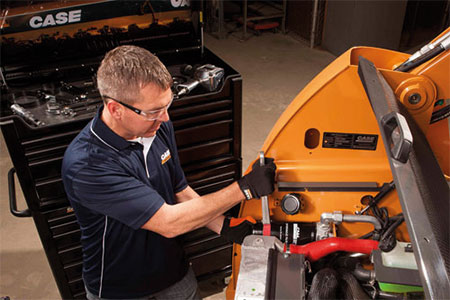 STILL Genuine Service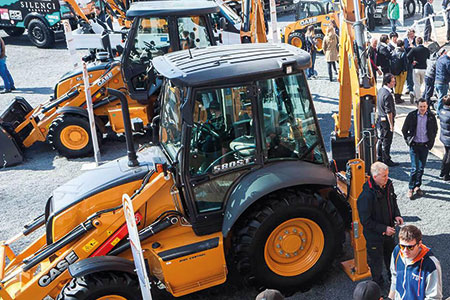 STILL Training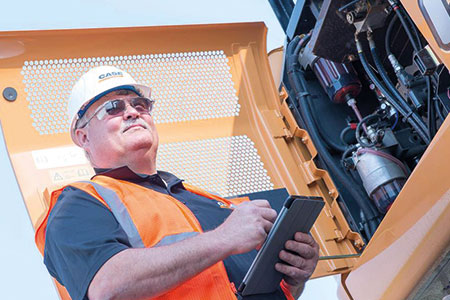 STILL Used Equipment