Manitou
Since its inception in 1957 in France, Manitou has been engineering equipment that provides intensive and diverse performance. The machines are easy to operate and can be used for a diverse range of purposes. The fixed and rotating telehandlers come with features such as single joystick control and onboard diagnostics.Manitou is the only manufacturer offering telehandlers ranging from 2,5 ton to 35 ton capacity.
Manitou Models Offered by Us
The telehandler models you can choose at Al Shirawi include: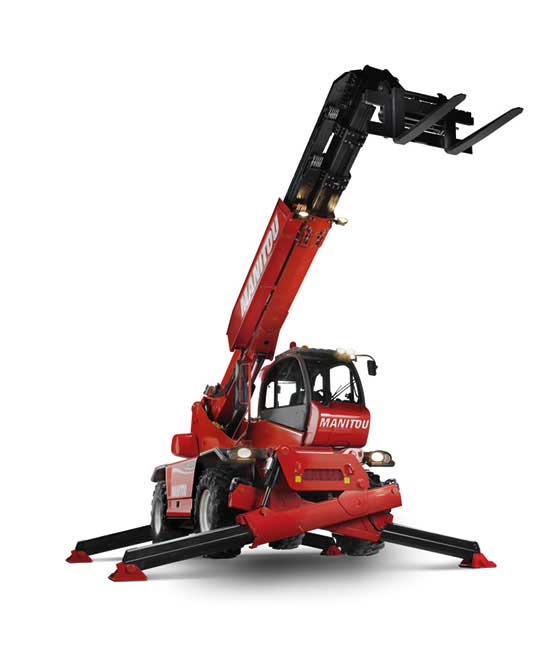 MANITOU TELEHANDLER ROTATING: MRT 2550
Manitou MRT 2550 has 3 working modes (telehandler, winch and work platform), which makes it incredibly versatile. The material handling system can manage weights of up to 4,999 kg and work at heights of up to 25m. The 4-element formation of its boom, combined with 360⁰ continuous turret rotation, makes the telehandler extremely efficient which replaces a mobile crane in several applications. The industrial material handling equipment also comes with E-RECO attachment recognition system. It helps you save time and improve security.
MANITOU TELEHANDLER FIXED: MTX 1840
MTX 1840 is one of the best telehandlers to work high rise work sites. They can work at heights of up to 18m and lift up to 4 tons. The telehandler has a small turning radius and great ground clearance. This makes it work efficiently, even on the roughest of terrains. Max. lift height: 17.5 m. Lift capacity at full reach (13 m): 850 kg best in its class. Stabilizers lowering procedure is limited on boom extension not boom angle.
The load is upon the chassis. No problem to work close to a building.
Better performances – Manitou machines are very safe and it is Impossible to raise the stabilizers if the boom is extended.
Very Safe and secure system – MTX 1840 is built using quality components with best in class safety standards.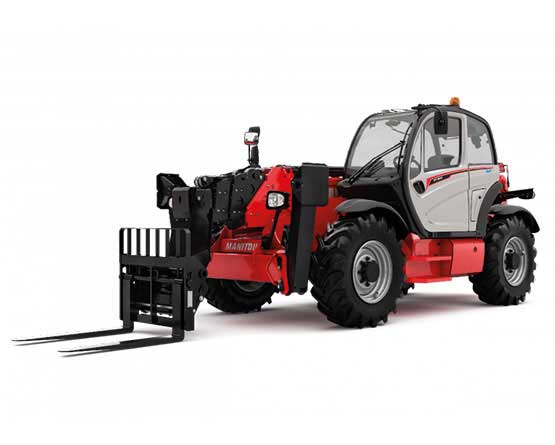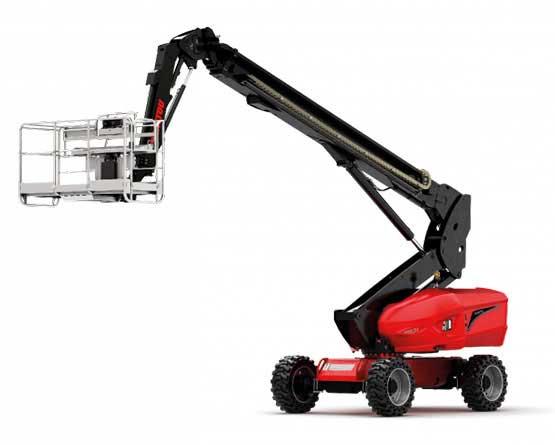 MANITOU MANLIFT 200 ATJ & 280TJ
This Manitou equipment handler comes with an aerial work platform, with a telescopic pendulum. This allows you to comfortably work at heights of up to 27 metres. This feature is especially beneficial in negative positions. Manitou provides Articulated and Fixed Telescopic Boom option to meet different applications and requirements of various clients When you choose to buy from us, you can be assured of peace of mind. Al Shirawi Enterprises has been an authorised dealer for Manitou in the UAE since 2005. We have a team of certified and
factory trained professionals at your service, 24/7. You can also be assured of getting only genuine OEM Manitou spare parts from us. The parts come with a warranty. Contact us to know more about Manitou telehandlers for sale.