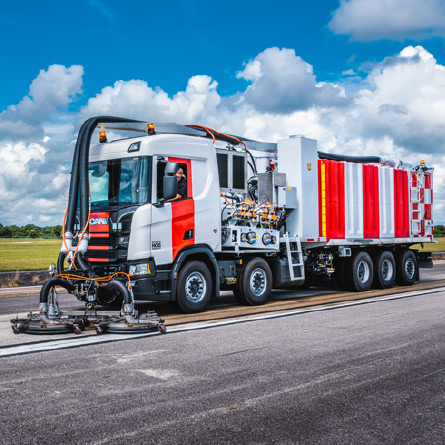 SPECIAL PURPOSE TRUCKS
Special-purpose trucks are complex, but Scania can always provide a solution that covers the cab, engine, gearbox, chassis and all the services needed. This also includes specialized products like the Scania Crew Cab and low-entry cab. Vehicles that run on renewable fuels is another Scania speciality.
Society relies on special-purpose vehicles to keep functioning. These can range from vehicles for rescue and firefighting right through to cleaning and refuse to handle trucks and defence and peacekeeping vehicles. Many of these vehicles are used by people who put their own lives at risk to protect and help others, meaning reliability is paramount.