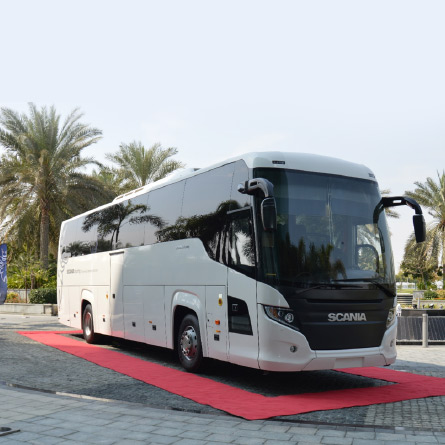 BUSES AND COACHES
MOVING PEOPLE. CHANGING MINDS
Scania buses and coaches are your best choice, whether you need transportation within the city or need long distance transport. The amazing comfort of these buses is just what you need to keep passengers happy. The low fuel consumption, unmatched reliability, and great driveability will keep you and your drivers satisfied.
The Best Scania Buses and Coaches
The Scania buses and coaches available at Al Shirawi include: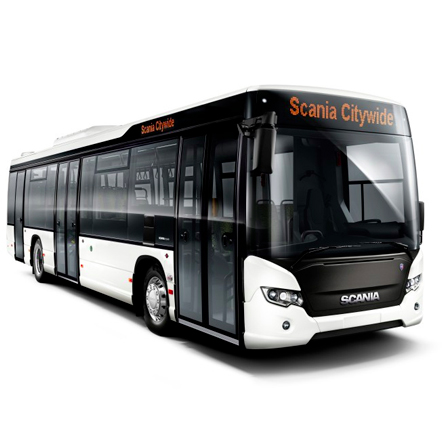 Scania Citywide
These commercial passenger vehicles are perfectly suited for metropolitan bus services. This Scania city bus come with a 9 litre, 280 hp engine that run on a variety fuels, including diesel, biodiesel, HVO, natural gas and bioethanol. The Scania luxury bus is also incredibly secure, due to features such as Electronic Brake System, Scania Disc Brakes, Scania Tyre Pressure Monitoring, Scania Retarder and Alcolock.
Scania Interlink
Scania Interlink is the most versatile coach offered by this leading brand. With this coach, you can control the seating layout, passenger capacity, headroom, and even the doors. You can choose from 2 powerful engine options for this model, the 9 litre 250-360 hp or the 13 litre 410-490 hp.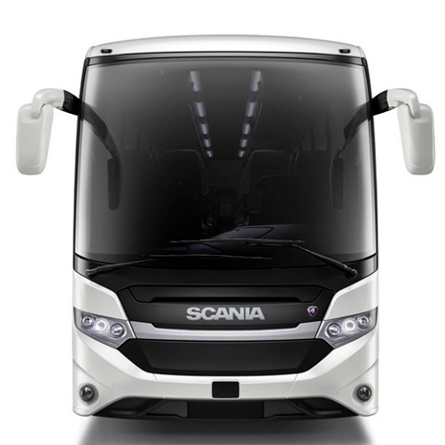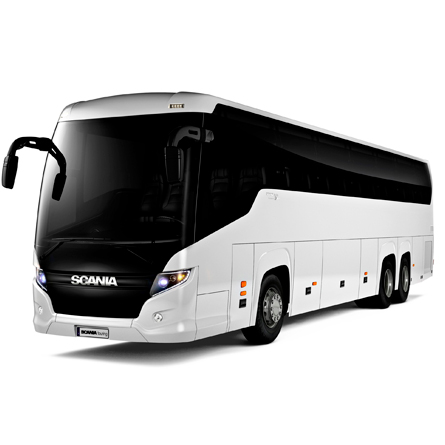 Scania Touring
The Scania touring bus has been designed to make long distance travel incredibly comfortable. The bus can be customised according to your requirements. You can choose the engine, seating capacity, door options, and even the length of your Scania sleeper bus. This Scania tourist bus also come with safety features, such as Electronic Brake System, Scania Disc Brakes, Scania Retarder, Scania Opticruise, Scania Tyre Pressure Monitoring and Alcolock.
By buying a Scania commercial bus for sale from Al Shirawi, you know that you are getting not just a durable vehicle but excellent after sales support. We have certified and factory trained technicians to take care of all your needs to ensure that your buses have a long life. We can also provide genuine Scania spare parts. Contact us to know more about the price of your preferred new Scania multi axle sleeper bus or double decker bus.