PIQUERSA STREET WASHERS
The Street Washer combine low water consumption and high water flow and pressure. High pressure water takes dust, sand and debris out of asphalt.
BL-2300H - HYDROSTATIC STREET WASHER. WATER TANK: 2.000L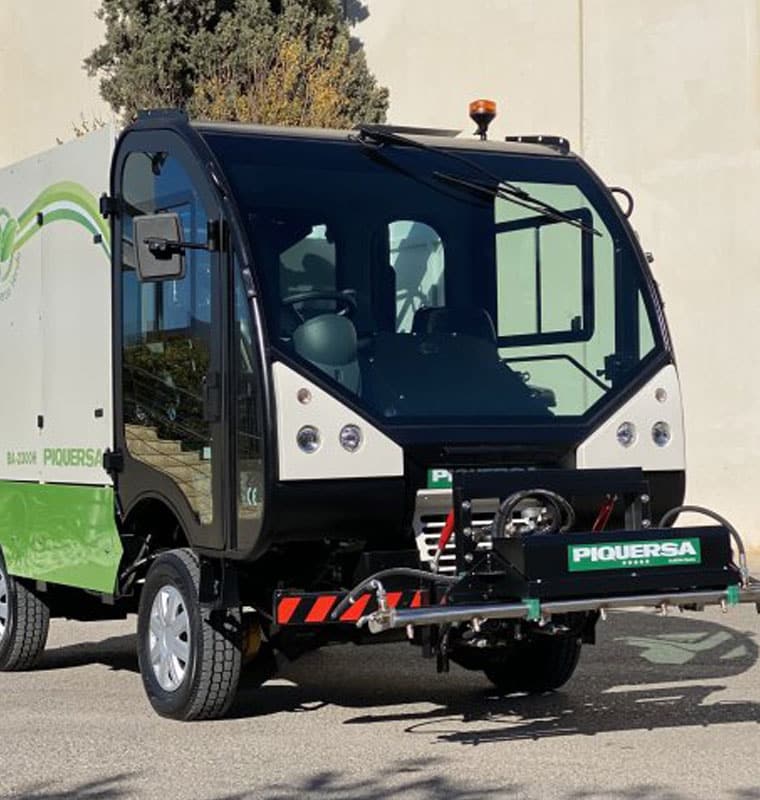 Compact street washer (flusher). Hydrostatic transmission by hydraulic motors to the front wheels. PERKINS engine, power 49 H.P. TurboDiesel, three cylinders with particle filter and electronic control. Hydraulic four-wheel steering for greater manoeuvre. Hydrostatic brakes. Electric start and stop. Water tank capacity of 2.000L. Washing bar with a maximum width of 3150 mm composed of two extendable side bars and a central fixed one. Flow rate and flushing pressure from 70 Liters to 70 Bars. Wide visibility cabin equipped with different comfort elements. Regulatory lighting and signaling lights. Pneumatic driver's seat. Upper flashing light. Includes high pressure kit.