PIQUERSA STREET SWEEPERS
Piquersa street sweepers are suitable to guarantee an excellent cleaning of all outdoor areas, combining high cleaning efficiency and minimum environmental impact.
COMPACTION PIQUERSA BA-2300H - HYDROSTATIC SWEEPER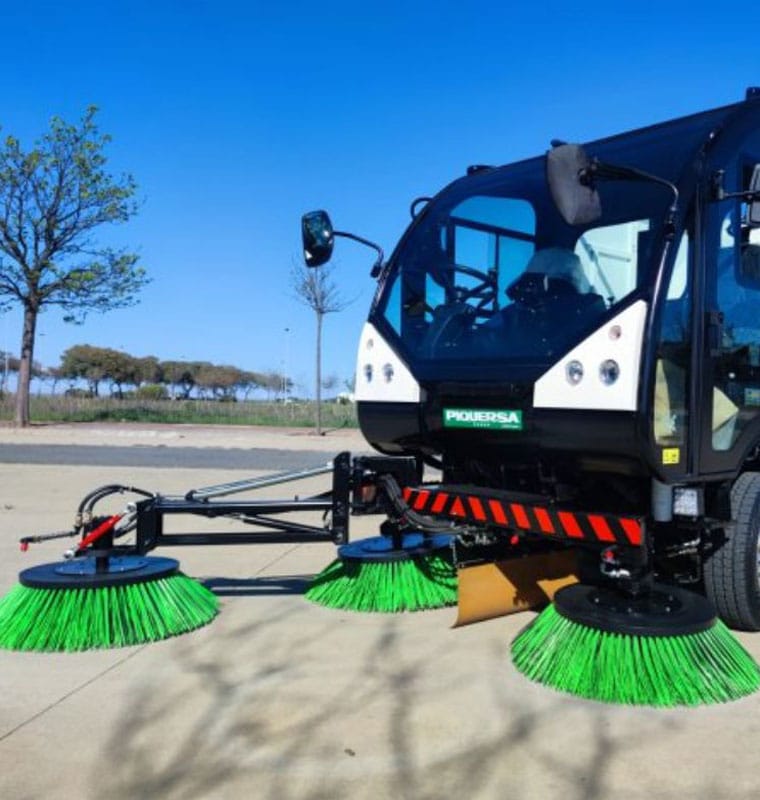 Compact dragging sweeper. Hydrostatic transmission by hydraulic motor to the front wheels. Perkins engine, power 49 C.V. Turbo Diesel, three cylinders with particle filter and electronic control. Hydraulic rear discharge. Hydraulic four-wheel steering for greater manoeuvre, Hydraulic brakes. Provided with three floating and adjustable sweeping brushes for wear: a central roller brush for the pavement and two lateral circular brushes for the curbs. 2,480 mm. sweep width. 2 m3 hopper capacity. 400 liter water tank. Wide visibility cabin equipped with different comfort elements. Pneumatic driver's seat. Regulatory lighting and signaling lights. Upper flashing light.