MADVAC DIESEL
In today's world, effective litter collection has become a vital component in maintaining a clean and pollution-free environment. Yet, managing this task with manpower across diverse weather conditions can be incredibly challenging. Enter MADVAC – the harbinger of innovation that introduces cutting-edge solutions to effortlessly accomplish these objectives.
Choose from Our Range of MADVAC DIESEL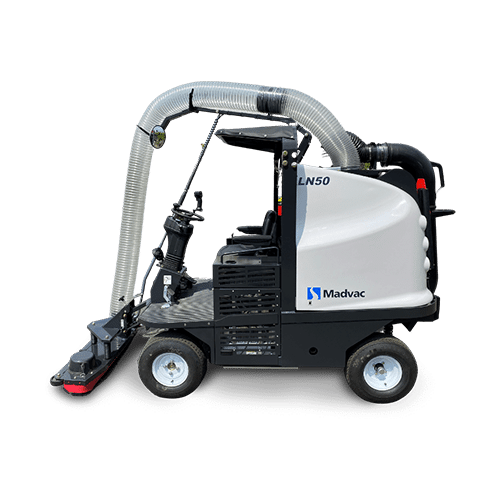 MADVAC All-Terrain Litter Vacuum LN50D
OPEN CABIN AT A GLANCE
The MADVAC LN50 establishes a safe buffer between your staff and potentially hazardous debris. Whether it's concrete or grass, this exceptional equipment effortlessly handles diverse urban terrains, ensuring optimal performance.
Only 48 in. (1.2 m) wide – perfect for narrow spaces
1800 CFM vacuum rating – industry leading vacuum power
Straight-through suction system – compacts litter 2:1 ratio
15 ft. (4.6 m) wander hose – for confined, hard-to-reach areas
No CDL required – safe and easy to operate
330 litres of waste collection.
MADVAC All-Terrain Litter Vacuum LR50D
CLOSED CABIN AT A GLANCE
Experience the LR50D, a ride-on all-terrain vehicle that offers the utmost safety while collecting various types of litter. This remarkable vehicle comes equipped with a hydraulic arm, eliminating the necessity for direct human contact during the collection process.
Similar features as the LN 50D
Robotic Vacuum Arm with 6-position joystick- easier for operators to collect litter.
Closed Cabin with climatic control-offering operator comfort.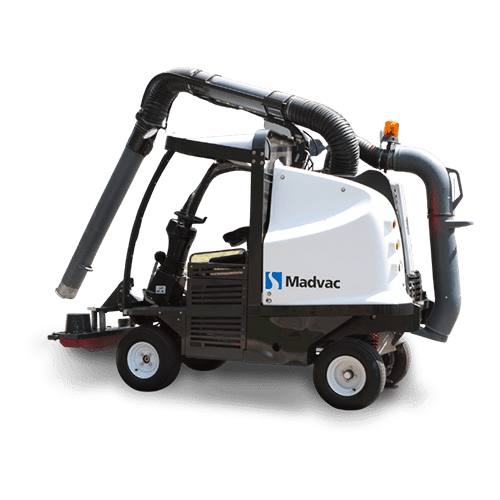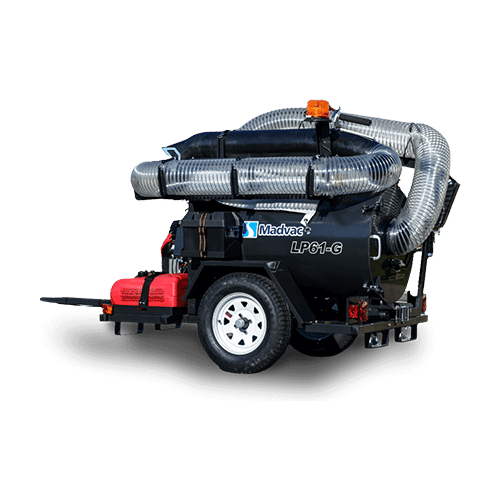 MADVAC Portable Litter Vacuum LP61-G
Unlock the perfect solution for tackling challenging and inaccessible areas with accumulated debris. Whether it's windblown litter along landfill and transfer station perimeters, parking lots, parks, cycling trails, or industrial sites, the LP61-G stands as the ultimate choice. Designed to be compact, lightweight, and user-friendly, this machine is available in skid mount or trailer mount configurations. Boasting 5 times the efficiency of manual litter picking, the LP61-G redefines cleanliness and convenience.
Vanguard 400 engine – efficient and reliable
2200 CFM vacuum rating – industry leading vacuum power
Straight-through suction system – compacts litter 2:1 ratio
Bottom-mounted fan – no fan to jam
Optional 15 ft. (4.6 m) or 25 ft. (7.6 m) hose extension – for greater reach