Trailer Refrigeration Units
The Carrier trailer refrigeration units have been designed to boost the performance of your cold chain. At the same time, the operation costs and impact on the environment are minimised. The Vector trailer refrigeration models you can get at Al Shirawi Enterprises are:
Vector 1350
The Vector 1350 trailer is perfectly suited for regulating a constant temperature with minimum downtime, even with the maximum load. In this model, the efficiency of patented all electric technology is combined with the simplicity of belt technology. This makes it great for effortless long-haul transportation. It has an optimised capacity of 12,700 watts.
In this freezer unit for trailer, the compressor and engine are driven by the engine. This powers the ventilation system. The number of belts is considerably reduced by the electric fans, improving reliability. The optimised capacity of the trailer refrigeration unit allows the use of a small 1.1L engine. This boosts fuel savings.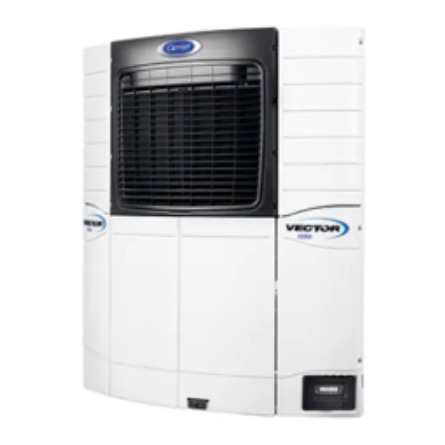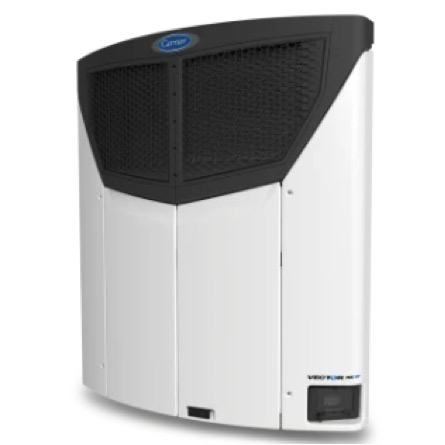 Vector HE 19
Vector HE19 is the advanced generation of Carrier trailer refrigeration units. In this refrigerated trailer, traditional technologies, such as all electric E drive, is combined with the modern features. Some of the key benefits of this semi-trailer refrigeration unit are:
Almost 30% lower fuel consumption due to the multi-speed engine design.
Great management of upper airflow. This helps in creating much better production of cold.
Almost 10% reduction in weight.
Improvement in noise and vibration -3 dB(A)
Almost 20% reduction in cost of ownership.
Al Shirawi Enterprises has been the exclusive distributorship of Carrier Transicold in the UAE since 2016. So, ASE can provide complete transport cooling solutions for LCVs, trucks and trailers for either food, pharmaceuticals or flowers, as required. Our warehouses and showrooms are spread across the UAE, so that we are always in close proximity. Contact us to know more about mobile cooler trailers and reefer unit trailers for sale.