Light Commercial Vehicles Refrigeration Units
Carrier Transicold's light commercial vehicle refrigeration units have been designed for the transportation of frozen or fresh goods in medium and small sized delivery vehicles. The models offered at Al Shirawi Enterprises are:
Xarios 350
The Xarios 350 features a direct drive refrigeration unit. This makes the refrigeration unit highly versatile for trucks and vans. Its amazing design allows you to transport frozen as well as fresh goods in single as well as multiple temperature applications. Transportation is possible in trucks and vans with box volumes ranging from 8m3 to 45m3. The refrigeration unit is available in road and standby or road only versions.
This small truck refrigeration unit has a cooling range of -20°C to +30°C. It is also supported by a wide range of ultra-slim evaporators. With this, you can take advantage of multi-temperature configuration for multi-product deliveries.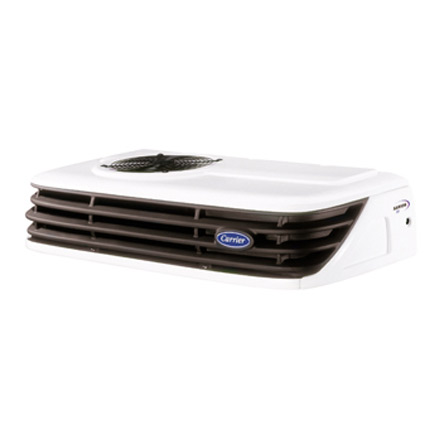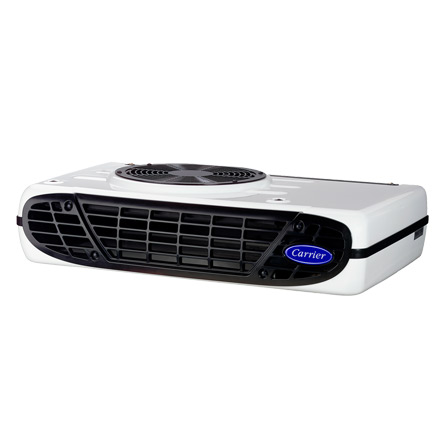 Viento 300 R404a
The Viento range includes road only units that are designed for vehicles of up to 28m3, box insulation or panel van. The refrigeration unit is simple, extremely versatile and affordable. These refrigeration units for small cargo vans and box trucks are built using technology that has proven its value in the market by previous generations of the direct drive units. These van refrigeration units are incredibly versatile as well. They can be used for all ambient temperatures, be it high or low. Also, the units are lightweight, extra flat, and extremely easy to install.
Al Shirawi Enterprises has been the sole authorized distributor of Carrier Transicold in the UAE since 2016. When you buy from us, you know you are getting genuine Carrier products. You can also be assured of high quality after sales service and genuine Carrier refrigeration truck spare parts. With this, your light vehicle refrigeration units would be able to work for many years to come, with minimum downtime. Contact us to know more about van and truck refrigeration units for sale.