BOGE Controls
"HIGHLY EFFICIENT COMPRESSOR CONTROLS"
Older compressor stations often operate inefficiently due to a lack of master controls. The result? Frequent downtime, during which electrical energy is consumed without the desired compressed air being produced. At BOGE, we were among the first to recognise this problem – and solve it.
Master controls for multiple compressor stations make compressed air production significantly more efficient – especially in cases where compressed air consumption fluctuates or where speed-regulated compressors are integrated into the network.
Choose from Our Range of BOGE Controls
BOGE controls models you can choose from include: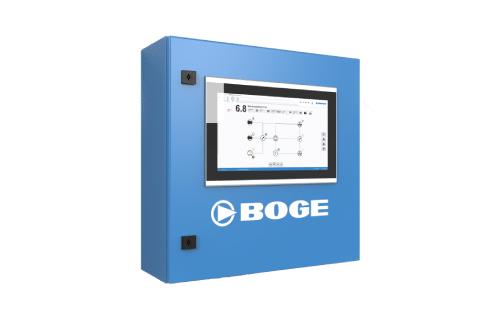 Airtelligence Provis 3
Controls an unlimited number of components.
Ready-to-connect complete solution.
Supports OPC-UA
BOGE Connect
Mobile monitoring of all important operating parameters
All information saved in a digital machine file.
Provides support for service planning and implementation.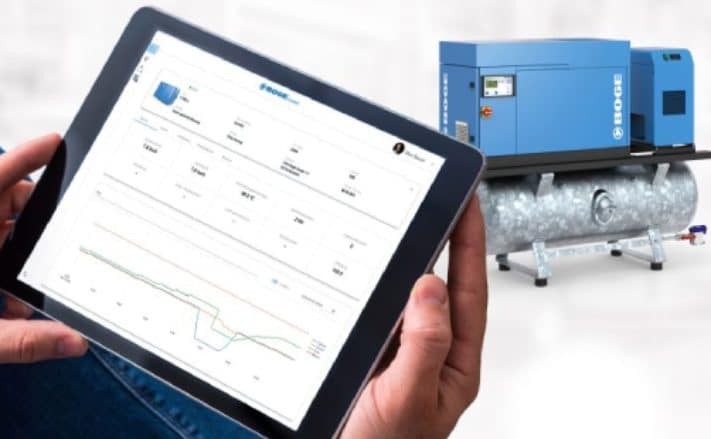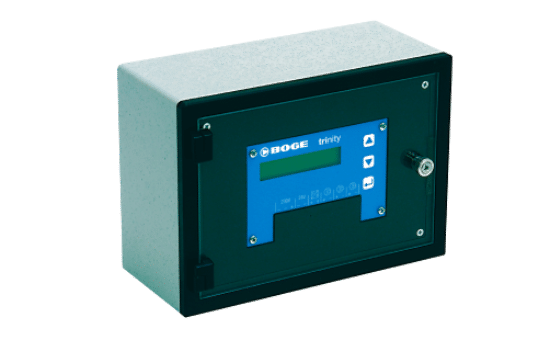 Airtelligence Trinity
Controls up to 3 compressors.
Ensures that each compressor is subject to an equal load.
LC display.
Airtelligence Plus
Controls up to 6 compressors.
4-inch LCD color display.
Base load switching can be set to occur at intervals.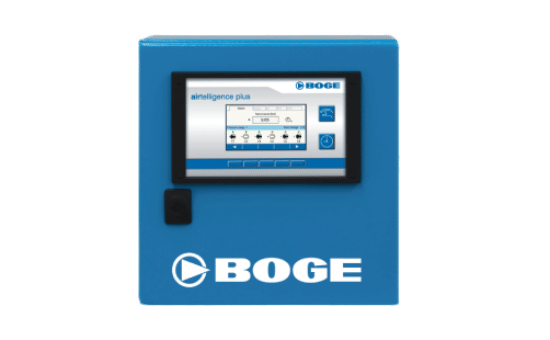 Intelligent Machine Control Systems
Our intelligent control systems optimise the energy consumption and capacity utilisation of our compressors. We have the right compressor control system for every need.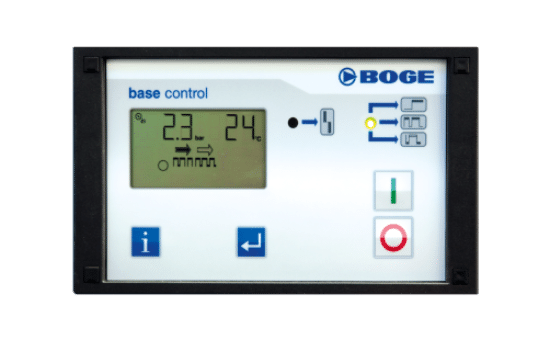 Base Control
Symbol display
Automatic frost protection mode
Leak monitor
Focus Control 2.0
5″ LCD display
RFID access control
Base-load switching for up to 4 compressors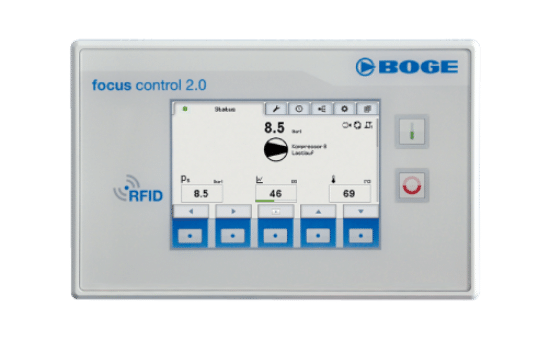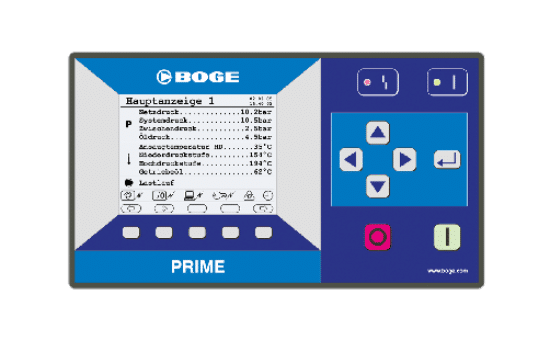 Prime Control
For oil-free compressors
LCD display with text display
Graphical display of volume flow and pressure